Home Oxygenation System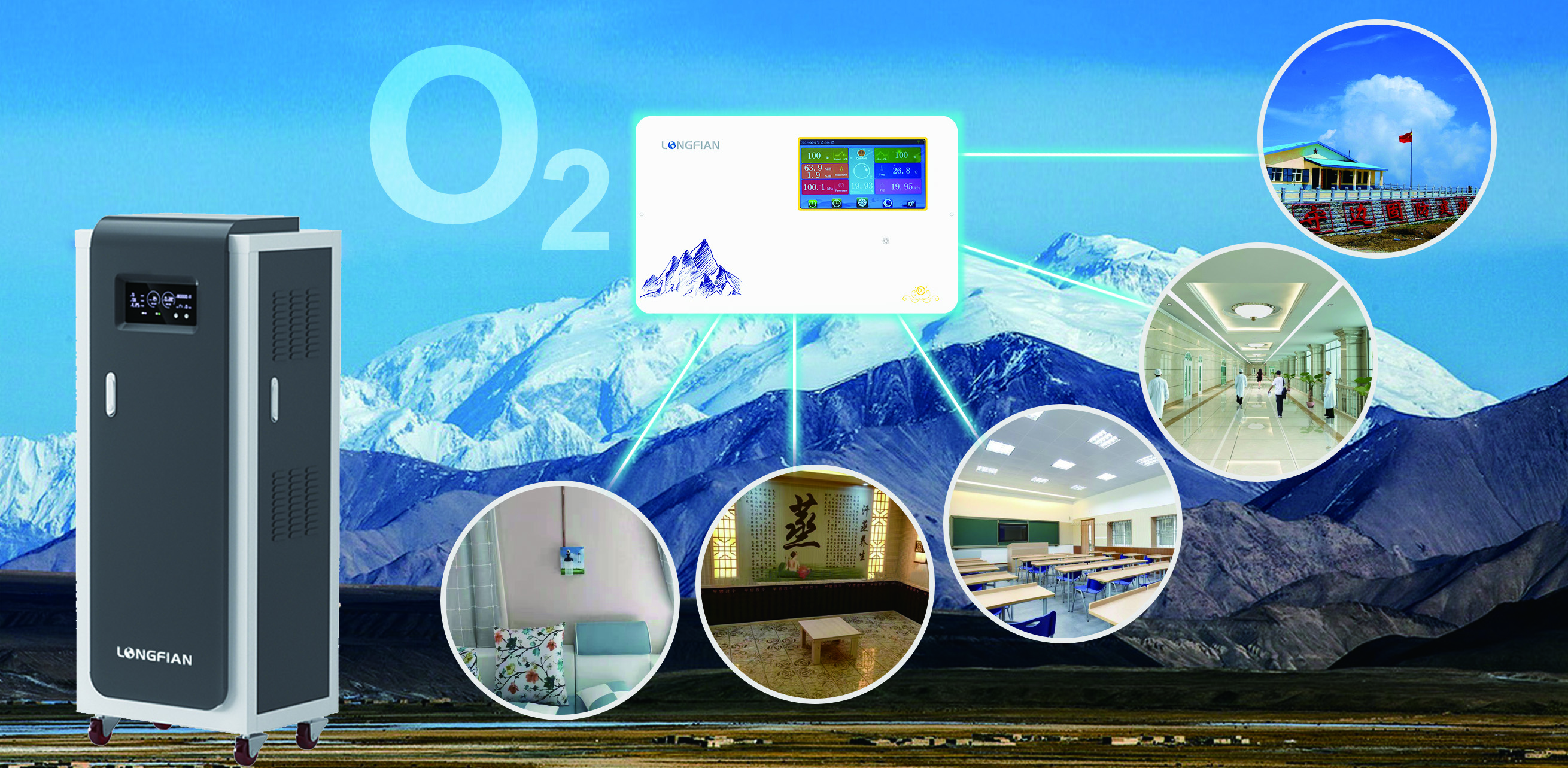 Home oxygenation system is oxygen control equipment to simulate sea-level. By adding oxygen of higher concentration into the tent or the room, we can bring any high altitude space back down to sea-level. This oxygen equipment can convert literally any size space to a high oxygen, seal-level environment. We can provide multiple control panels so that each room can be independently controlled.
Technical Parameters
Model
JAY-10M
JAY-20M
JAY-40M
JAY-60M
Flow Rate
0-10L
0-20L
0-40L
0-60L
Outlet Pressure
6-10Psi/20Psi (0.04-0.07Mpa/0.14Mpa)
Oxygen Concentration
93% (±3%)
Sound Level
≤52dB
≤55dB
≤58dB
≤60dB
Power Consumption
≤550W
≤1100W
≤2200W
≤3300W
Alarms
Power failure alarm, high/low pressure alarm
Weight
30kg
95kg
160kg
245kg
Dimension
470*440*700mm
810*440*670mm 600*400*1380mm
760*540*1380mm
760*540*1960mm
Features
24/7 automatic monitoring of indoor oxygen concentration level
Automatically adjust the indoor oxygen concentration as different requirements
Increase users' SPO2 level
Extend longevity of plateau people
Decrease susceptibility to altitude sickness and improve sleep quality
Speed up acclimatization process when arriving at altitude
Sealed tent available as optional, designed to create comfortable and oxygen-enriched environment, is simple and inexpensive
Application
Who Can Benefit: This home oxygen system is ideal for residents who live in plateau area or those with high altitude homes or for hotels and resorts that cater to sea-level residents coming to high altitudes for skiing and other adventures.
What Spaces: For bedrooms, offices at hotels, resorts, military camp, government, schools in plateau area and some refined spaces such as sauna rooms in plain area.
Countries and Regions: Peru, Chile, Bolivia, Venezuela, Colombia, Ecuador, Mexico, Argentina, Ethiopia, Armenia and various border zones in highland areas such as the Sino-India border plateau.
Inquiry