Our product meet with CE, FDA, INVIMA, SFDA etc. and has got more than 36 different medical oxygen concentrators registrations from different countries, which enabled Longfian brand well know and gotten spread all over the world.
Longfian team has obtained many patent certificates in the professional field of oxygen concentrator R&D, such as patent of digital monitoring and control system, patent of oxygen analyzer, patent of three tower molecular sieve technology.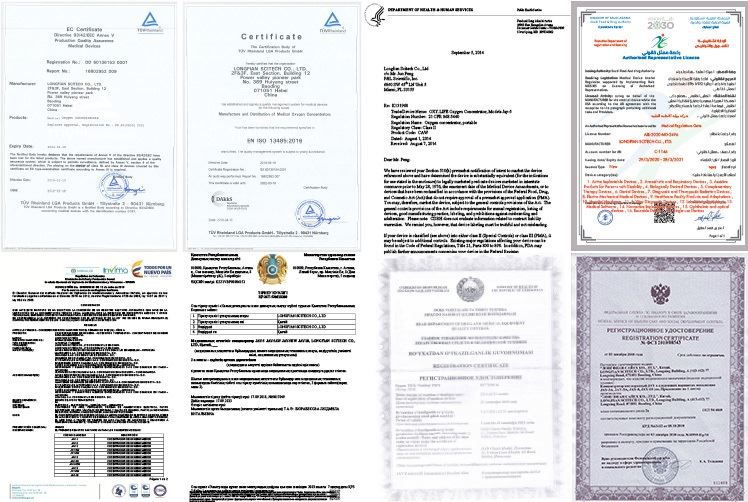 In order to satisfy the oxygen supply and improve the quality of life in the plateau area, Longfian has developed 10L-60L plateau dispersive oxygen concentrator, which is very prevailing in the plateau area and solves the oxygen inhalation problems of the plateau family.
With the modern industrial progress and development, the atmosphere pollution, water pollution, and sea pollution are prominent increasingly. In the face of environmental pollution problems, Longfian take the mission that we have developed the serial ozone products which are widely applied in sewage treatment, disinfection. In the face of human living environment, Longfian shoulder this mission that we have developed dispersive oxygen generators which can increased the oxygen concentration from 14% to 21% in the plateau area, improving people's life on platform area. Thus, the complete new phase will come for the intelligent environmental protection industry of all plateau world.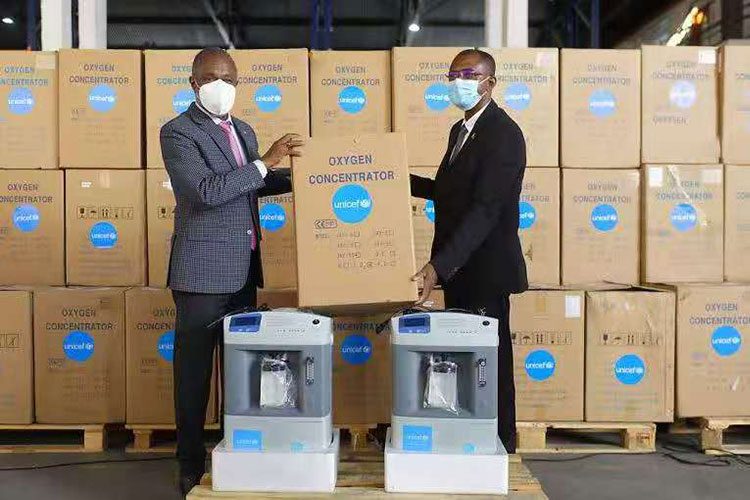 Build up an intelligent platform for oxygen therapy system, monitoring and managing equipment data, and establishing online community oxygen supply mode. Through the wireless network technology, the user's oxygen saturation, the equipment operating status, oxygen purity and oxygen flow status can be transmitted to monitoring adminisitration center, in which the central monitoring administration can be realized and the effective oxygen therapy for the user can be guaranteed.